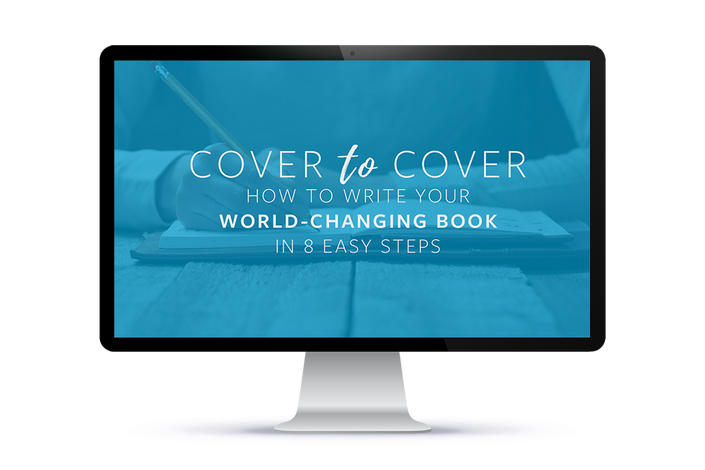 Cover to Cover
How to Write Your World-Changing Book
in 8 Easy Steps
Hi there, changemaker. Are you carrying around a book in your head?
Not just any book―a personal development, how-to, inspirational, instructional, or self-help book that you know will change the life of everyone who reads it. A world-changing book.
Maybe you have a book like this inside you. Maybe it's been in there for a while―years, even. But you don't know how to get your vision out of your head and onto the page. Maybe, when you sit down to write, nothing comes out the way you want it to. You have too many ideas, and you struggle to organize your thoughts. Maybe the thought of tackling something as huge as a book feels overwhelming. Maybe you're struggling to pinpoint your special expertise, or even wondering, "Who am I to write this book?"
Worst of all, you're probably asking yourself,
"Why does this look so easy when other people do it?"
You've been watching other people in your field soar on the wings of their books. You've watched doors open for them―media engagements, speaking invitations, full client rosters. You've heard about how their books changed lives, solved problems, and helped people heal.
"My book could do that, too," you think.
"If only I could get it written!"
I get it.
I struggled to write for years because of issues just like these.
Now, though, I've learned the secrets to creating world-changing books that impact readers in a BIG way, and that boost the visibility of their authors in a way that few other tools can. And I've distilled these secrets into my signature 8-step Book Creation process―a process you can apply in your own writing to take your world-changing book from concept to finished draft, and beyond.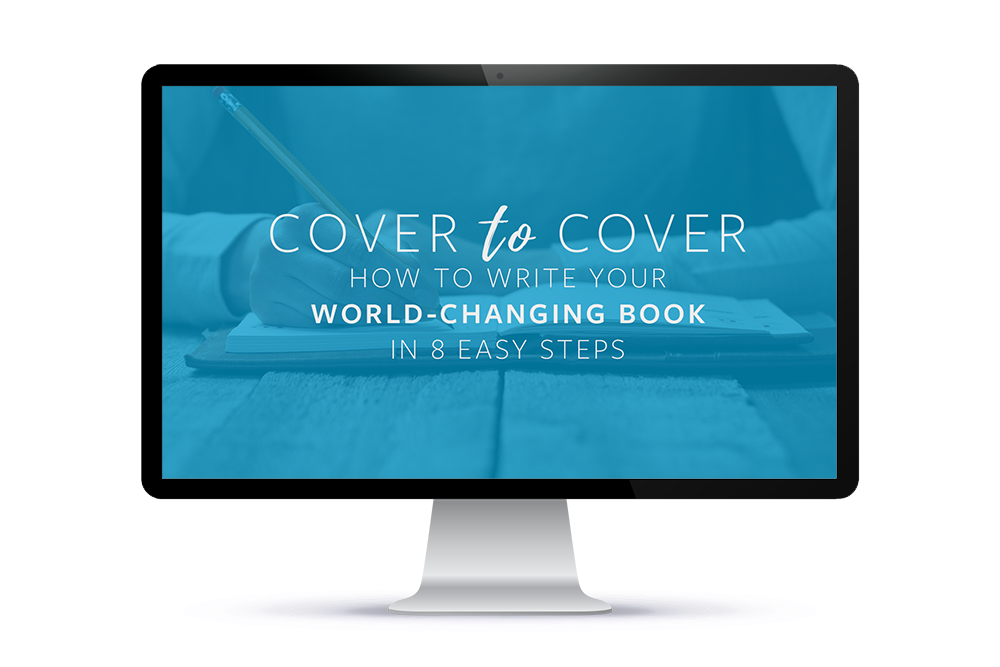 Cover to Cover is a totally comprehensive, 8-module program designed to help you write your powerful, effective, world-changing book with clarity, ease, and confidence.
But, I have to tell you ...

This isn't a "write your book in a weekend" kind of course, or a "do these three things and your book will magically appear" kind of course. We both know that those things don't work (for most people) in real life.
No, this is a "learn the skills you need to create a truly great book that will serve you and your readers for years to come" kind of course!
Sound good? It did to the authors who are already writing their books with Cover to Cover!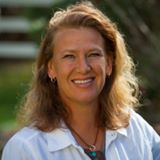 "I had been struggling for more than 5 years to write my book. Bryna's course helped me bring it all together, sort it out and create a manuscript. This course is more than a tired "how-to" monologue about creating a book in a weekend. It supports the process in a meaningful way with information, instruction, and emotional support. I am doing the work - and as a result, I feel confident to call myself an author!"
- Michelle Griffith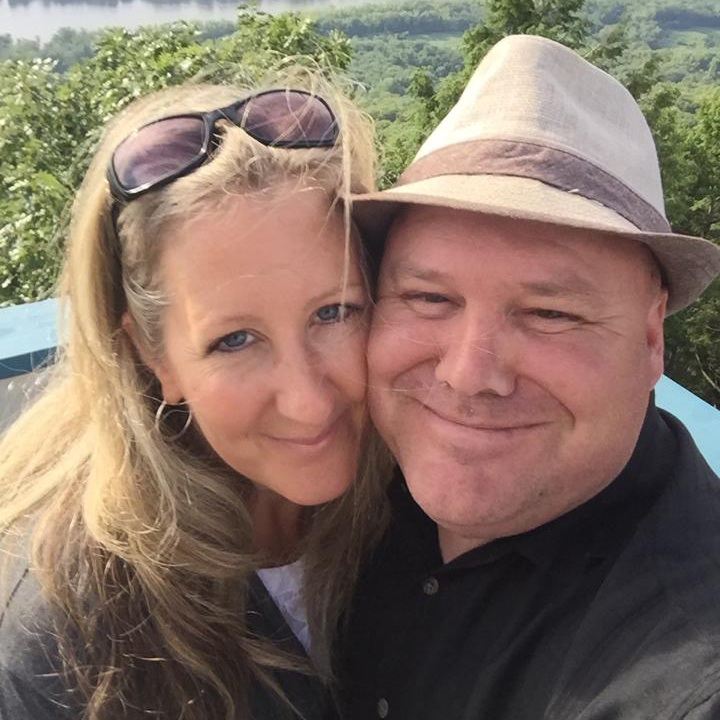 "Bryna always seems to be one step ahead of me as far as the obstacles I have encountered. She is amazingly connected with the process I'm experiencing in writing my book, and the holistic approach that this course offers is beyond what I had hoped for. Bryna truly understands how writing a book involves the body, mind, and spirit and she supports us on each of those levels."
- Kimberly Brochu
Think about a book you love―a book that caused you to radically reassess your life and make a lasting, positive change.
Even if you read it a decade ago, you can probably still quote it. You can definitely remember how it made you feel.
That's the power of a world-changing book―the kind of book you need to write!
So, let me ask you ...
What if YOU had all the clarity, tools, and support you needed to write that kind of book―a world-changing book?
What would a book like that do for your brand, your business, and your clients?
How many lives could you impact with a book like that?
Imagine YOUR book in the hands of readers who need it. Imagine them telling their friends about how their lives have transformed as a result of YOUR words. Imagine hearing dozens, hundreds, thousands of times: "Your book changed my life."
You CAN hear those words. You CAN make that difference. I believe in you and your message.
That's why I created Cover to Cover, and why I'm so passionate about sharing this unique 8-step program.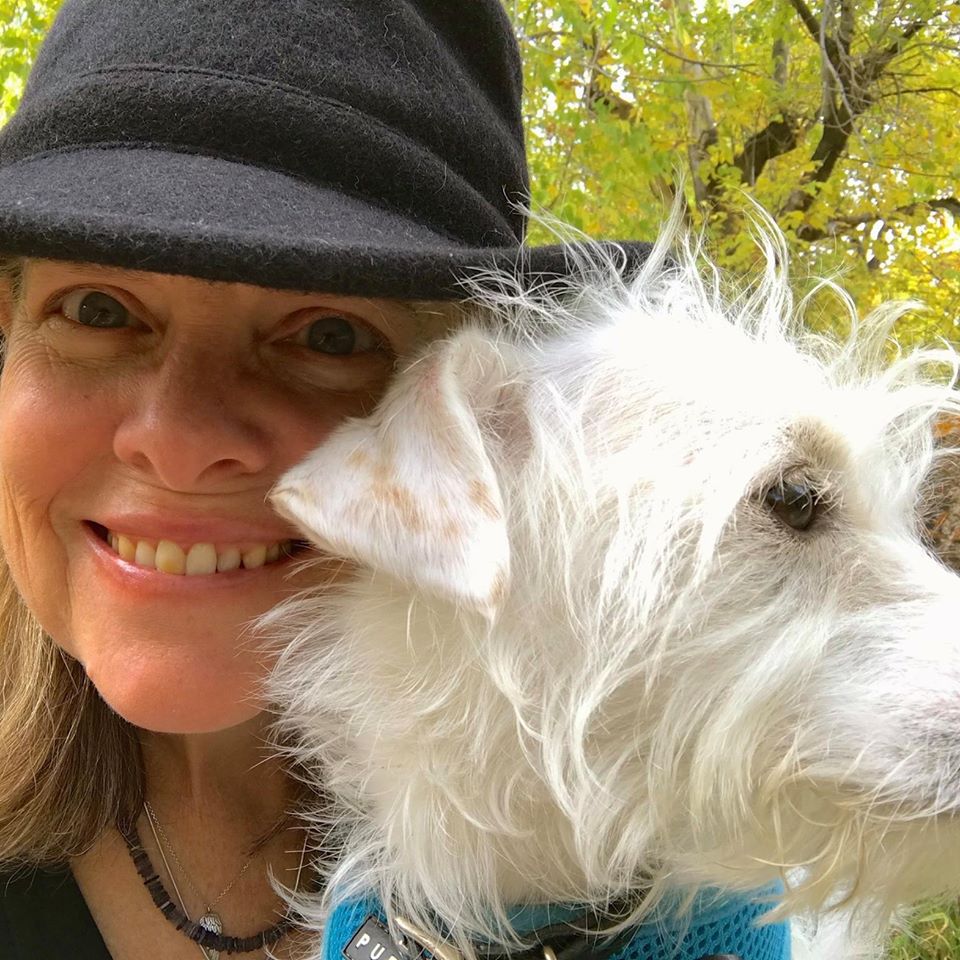 "My soul, with all its wisdom, guided me to Bryna's "Cover to Cover" course, and I am happy I listened to its call. In addition to her extensive knowledge and editing experience, her spiritual perspectives feel supportive as well. Her course is set up in bite-sized pieces so as not to feel overwhelming. There is never any pressure, just gentle nudging, which I find comforting during this somewhat intense process. She is readily available for guidance and questions. I am looking forward to continuing this journey with her by my side, creating my own 'World-Changing Book.'"
Kara Hope Clark
Take a moment, close your eyes, and imagine that you could:
Get totally connected with your ideal readers, your book's mission, and your intended outcome BEFORE you started putting words on paper.
Create an awesome outline that maps out your entire book from start to finish, so you never have to guess at what to write next.
Write your first draft from a place of complete connection to your topic, knowing that you won't wander off-base or write something unusable.
Work through blocks and stuck places in a supported way, so they don't get in the way of you finishing your book.
Weave compelling stories into your narrative so your readers become emotionally invested in your book.
Revise your draft systematically, like a pro, so you don't miss any important details.
Ask for and receive feedback in a way that actually feels good and helps you improve your writing.
Self-edit your manuscript so it makes a great first (and second, and third) impression on everyone who reads it.
But, most importantly,
Finally finish the book you've been carrying around in your head for far too long, and get it into the hands of everyone who needs to read it!
Each of the 8 modules of this robust course is designed to walk you through one step of the book creation process from beginning to end. You'll get videos, worksheets, and resources to help you understand each step on a visceral level so you can create without stress and let your inspiration flow.
(Bonus: The proven writing processes you learn here can also be applied to blogs, articles, business copy ... pretty much everything you write!)
Imagine yourself writing with ease, day after day, until your book is complete.
No more procrastinating. No more going months without writing. No more scrapping entire chapters because you lost your focus.
Then, imagine yourself holding your finished book in your hands.
See yourself sharing your big truths with your audience, your friends, and the world, and hearing over and over again the words every author dreams about: "Your book changed my life!"

My clients know firsthand how a powerful book can skyrocket your visibility, fill your practice, and put your world-changing ideas, truths, and systems in the hands of readers who need them. Since 2007, I've worked with over 300 authors on both single-author and collaborative books. To date, more than 20 of those books have become #1 national and international best-sellers, and many more have climbed the best-seller charts in multiple categories. The takeaway: I know what it takes to write a book that makes an impact!
My Cover to Cover process is the exact same one I use with all of my private clients, from start to finish. I also used this process to write my own multiple-award-winning, multi-category best-selling book, The Art of Inspiration: An Editor's Guide to Writing Powerful, Effective Inspirational & Personal Development Books.
"Okay," you're saying. "I REALLY need to write my book now. But …"
"I don't have the time!

"It's too big a project for me to tackle right now!"

"I have so many ideas! I don't know where to start!"

"I'm a coach (or healer, or thought leader, or conscious entrepreneur). I'm not a writer by trade."

"I've taken another book writing course and it didn't work for me."
Well, I have some solutions for you―but first, here are a few reasons why writing your book should be a top priority for you, even if some (or all) of the above apply.
A well-written, powerful book is a magic key that opens all kinds of doors. Did you know that some outlets won't even invite you to speak unless you have a book? Or that many podcasts and media outlets won't plug your services or website, but they WILL mention your book?
A book that creates results for readers is like a tractor beam for your business. If your book can create tangible, positive change for someone, they'll have no doubt that your actual, in-person services could do as much or more!
A book is the best way to establish your expert status. Look at the people at the very top of your field. Chances are, they have a book (or several). If you can codify your knowledge, experience, and methods in a book, it makes it easier for people to see the value of what you offer.
Of course, writing your world-changing book IS going to take time. Doing ANYTHING well takes time―which is the biggest reason why I'm not advocating a "slap together your book in three days" formula. There WILL be a learning curve. But when you follow the clear, actionable steps in my Cover to Cover program and set up your writing practice in the way I'll teach you in Module 1, you WILL get your book done, even if you're a busy business owner with only a few minutes a day to spare.
What's included?
I'm so glad you asked!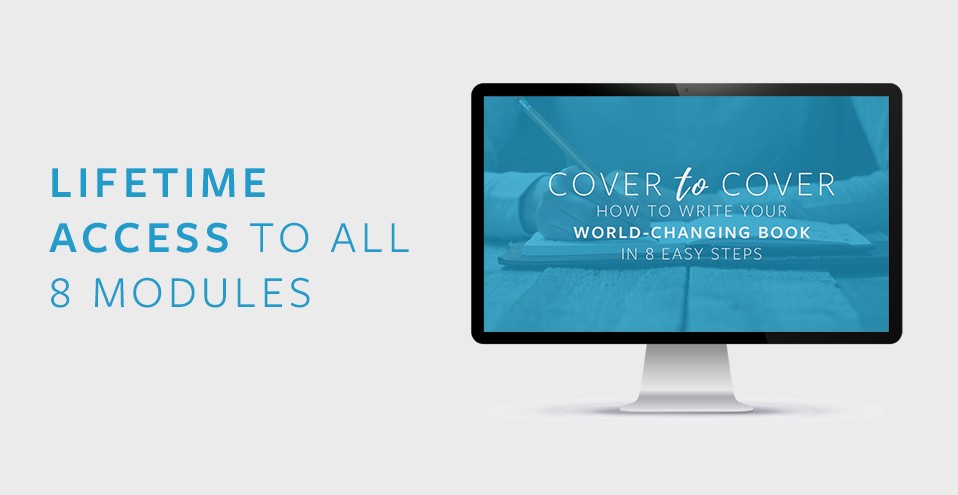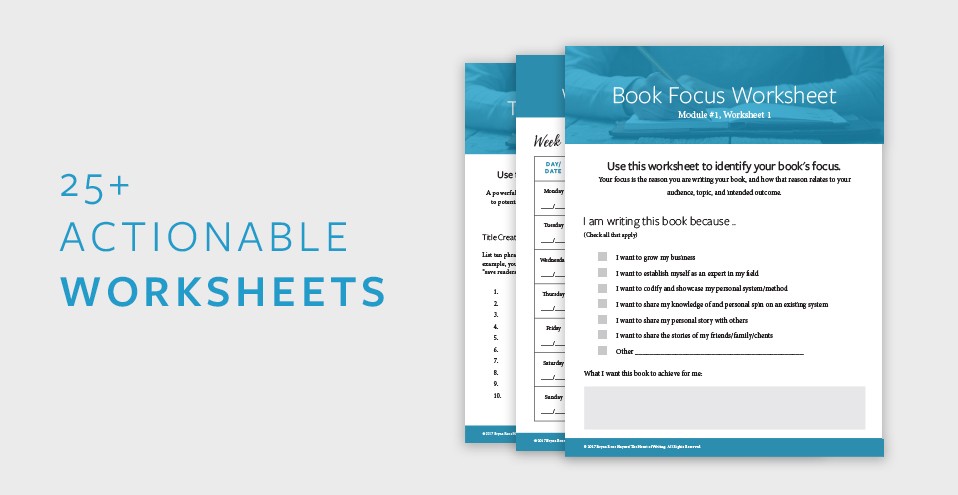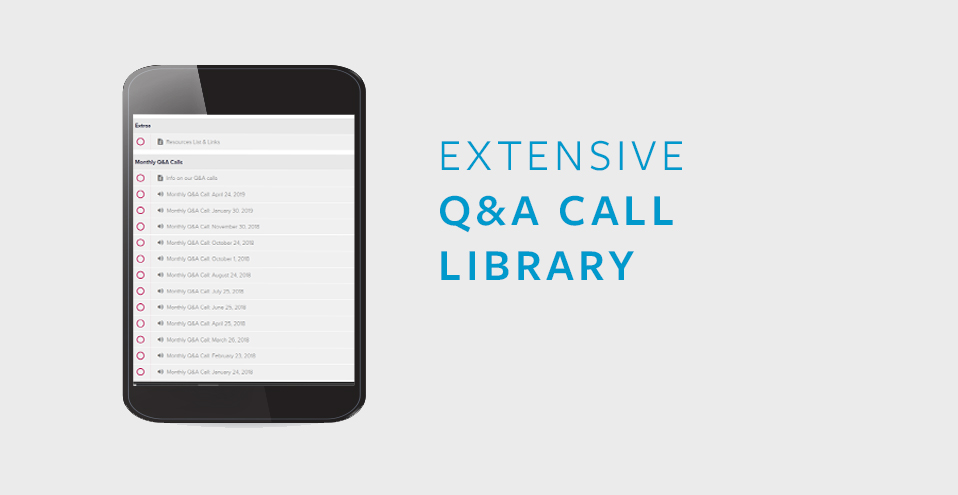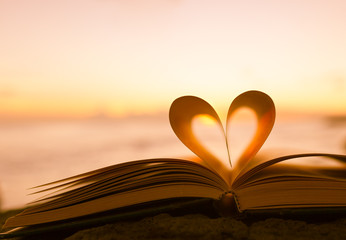 "I've spent the last year and a half knowing I have a book in me, but struggling to organize my thoughts and see myself as a writer. As hard as I tried, I lacked the confidence and the discipline to move forward. Bryna's course became available at the absolute right time, and in less than two months, I've made more progress than I could have imagined. I'm excited to think that one day soon I'll have a completed manuscript - but I'm perhaps even more excited and grateful to Bryna that I now have the courage to take the journey.
"I've been able to organize my material in a clear, cohesive way. Once my outline was completed I hit the ground running. I write every day, and every day is better because I write. Every day I find a little more of my voice.
"Thank you, Bryna, for creating this course. I'm more grateful than I know how to say!"
- Lisa H.

"Working with Bryna on a book is like having my higher self as an editor. If you think you couldn't imagine a bigger compliment, you're right ... I don't think you'll find a more talented person to work with anywhere. But more than that, Bryna has heart. She cares, deeply, and she sees the bigger picture of the impact a book can have. It's a joy and a privilege to work with her. She makes me a better author in every way."
Boni Lonnsburry, #1 best-selling author of The Map to Abundance
Who am I, and how do I know
how to write world-changing books?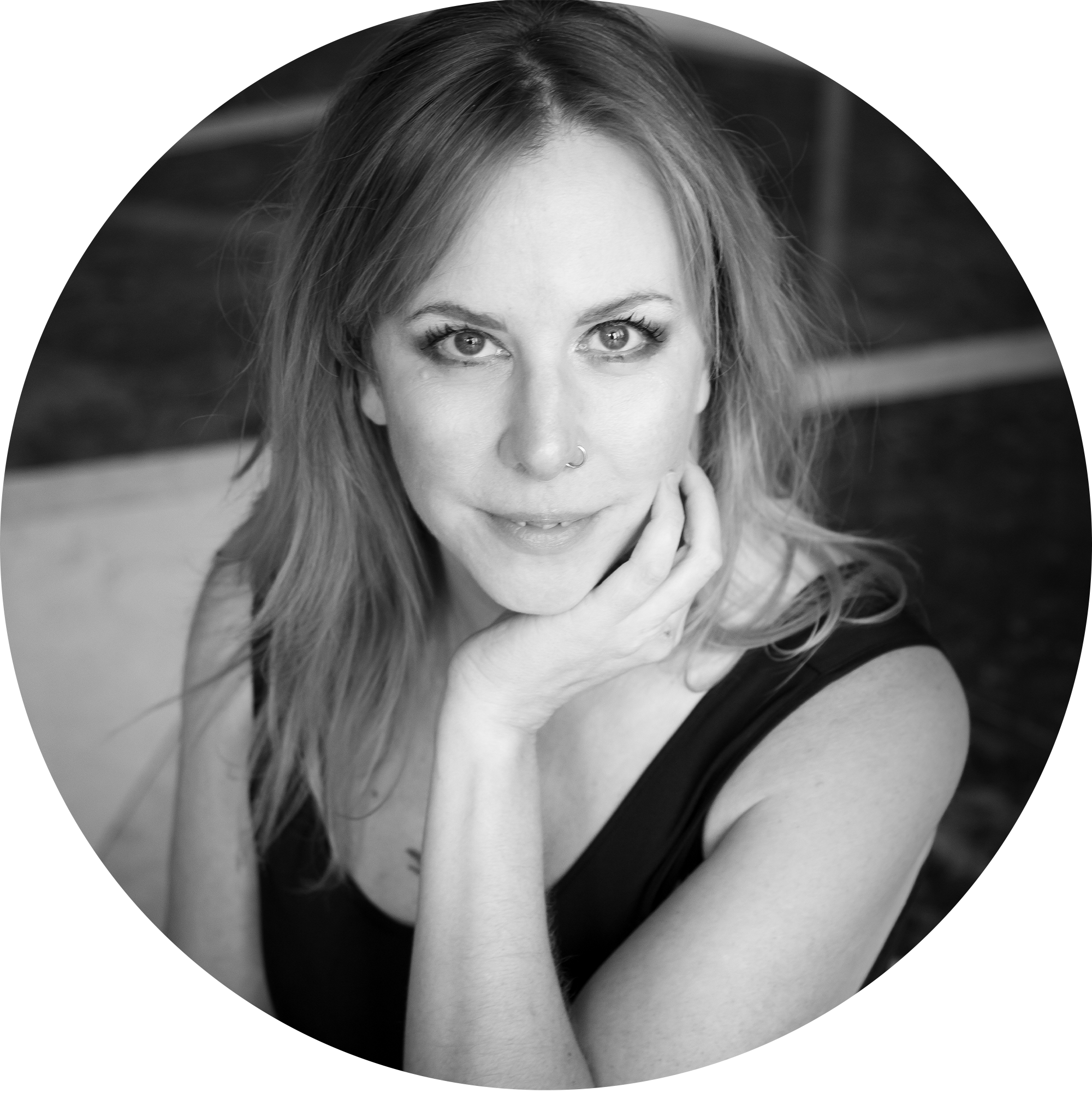 Hi, I'm Bryna Haynes. I'm a mindset magician for creative entrepreneurs, founder of The Heart of Writing, and the best-selling author of The Art of Inspiration: An Editor's Guide to Writing Powerful, Effective Inspirational and Personal Development Books.
Prior to becoming a full-time coach and speaker, I spent 12+ years as a writer, editor, ghostwriter, and book development coach. Since 2007, I've helped over 350 authors create authentic written works that teach, inspire, and change lives. World-changing ideas are my specialty!
Many of my clients are now national and international best-selling authors using their books to leverage their brands, build speaking platforms, and introduce their signature systems. More, their books are changing lives every day.
No matter who you are, or how much (or little) writing experience you have, if you follow the simple preparatory steps in this course, you CAN write a book that serves your greatest vision―a book you can proudly offer as a gift to the world.
When I sat down to figure out the best way to teach people to do for themselves what I help authors do every day, I realized that the hundreds of authors I've worked with in the last decade share many common fears, struggles, and blocks. That's why Cover to Cover is chock full of supportive videos, worksheets, and meditations―not to mention over 20 Q&A call recordings where authors got their burning questions answered by me and my team!
You won't just learn the technical aspects of book creation. You'll also get a liberal dose of emotional and process-related support so you can work through your fears, learning curves, and blocks with confidence.
I know your book can change so many lives―including yours! That's why I want to help you break through whatever has been holding you back and finally get your book written.
MY mission is to help you share YOUR mission through a world-changing book!
Inside the Modules
INTRODUCTION
A special hello from me with tons of info on how to use this course, how to access course resources, and what to expect.
MODULE 1 - CREATE THE CONTAINER
We'll get super-clear on your book's topic, mission, and niche, so your unique expertise can shine. Then, we'll learn how to identify (and hook) your ideal readers, target your tone, and plan your writing practice so that you can set the stage for success right from the start!
MODULE 2 - THE ALL-IMPORTANT OUTLINE
Outlines rock my world! You'll learn why a well-developed outline is the most important and versatile tool in your writing toolkit, and how to create an "Information Delivery System" that supercharges your book's message and content.
MODULE 3 - YOUR DIVINE DOWNLOAD
(AKA YOUR FIRST DRAFT)
What is a first draft? Well, when you write the Cover to Cover way, it's simple, streamlined process of filling in each section of your dynamic outline with ease and grace! You'll learn what a first draft really looks like, what to expect from your first round of writing, what to do when you hit bumps in the road, and how to keep your creativity flowing. When you're done with this module, you'll have a fully-fleshed first draft of your world-changing book!
MODULE 4 - STORY AS A TEACHING TOOL
The stories you include—and how you present them—can make or break your book for readers. In this module, you'll learn how to harness the emotional power of your stories to make sure your readers never forget what you've taught them.
MODULE 5 - SHAPING THE CLAY: YOUR SECOND DRAFT
We're going to mold the content you created in your first draft into targeted chapters that totally capture your message and the outcome you want to create for readers. You'll learn my expert strategies for revision and refinement so your book moves smoothly and logically from chapter to chapter, start to finish.
MODULE 6 - HOW TO ASK FOR AND RECEIVE FEEDBACK
This is something you won't find in any other book writing course—but it's one of the most important things you can learn as a writer! I'll teach you how to choose your beta readers, ask all the right questions, and integrate the feedback you receive in a way that doesn't feel like a gut punch (and that actually makes your book better).
MODULE 7 - THE MISSING PIECES
I'll give you my formula for writing an introduction that wows your readers at first glance, sets the stage for maximum reader engagement, and helps sell your book! Plus, we'll learn how to create an awesome author bio, reference section, and other supplementary materials.
MODULE 8 - TAKING IT TO THE NEXT LEVEL
Want my expert tips for line editing and proofreading your manuscript? They're all here. (Yup. I even give you my personal style sheet!) You'll learn my top editor's tricks for tightening your prose and targeting your word choices, nix common typos and formatting errors, and create a final manuscript that shines.
BONUS MODULE - OFF YOUR DESK AND INTO THE WORLD!
When your manuscript is done, what the heck do you do with it?
Your answers are right here!
In this bonus module, I'll share the pros and cons of the three main publishing avenues so you can make an informed decision about how, when, and where to share your book. You'll also learn the 5 things a book can do for your business, and what you NEED to know before you self-publish.
But wait ... There are
even more
amazing bonuses!
BONUS #1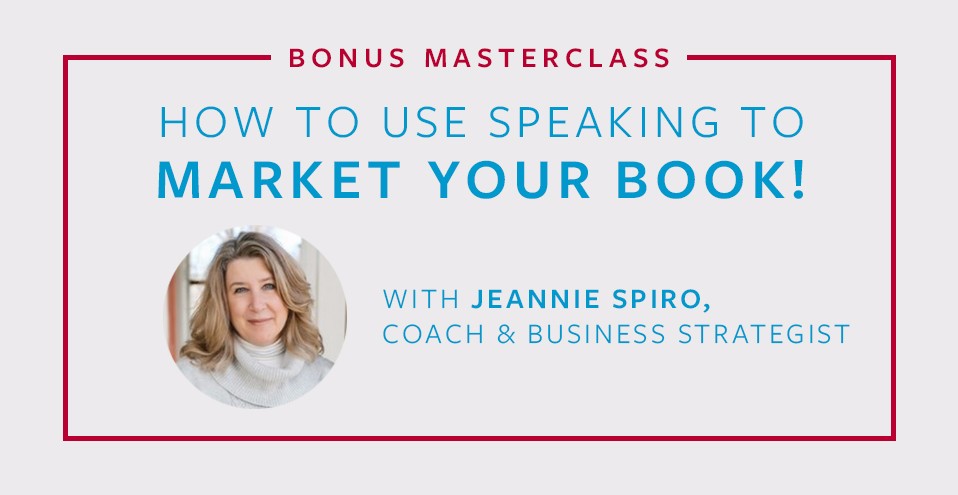 Visibility = book sales, client conversions, and expert status
(a $99 value)!
Jeannie Spiro is a Business Strategist for heart-centered entrepreneurs, and an expert at using speaking to increase your visibility, grow your business, and fulfill your mission. In this video Masterclass, Jeannie will teach you how to step onto the stage as a speaker to effectively market your book and your business.
Bonus #2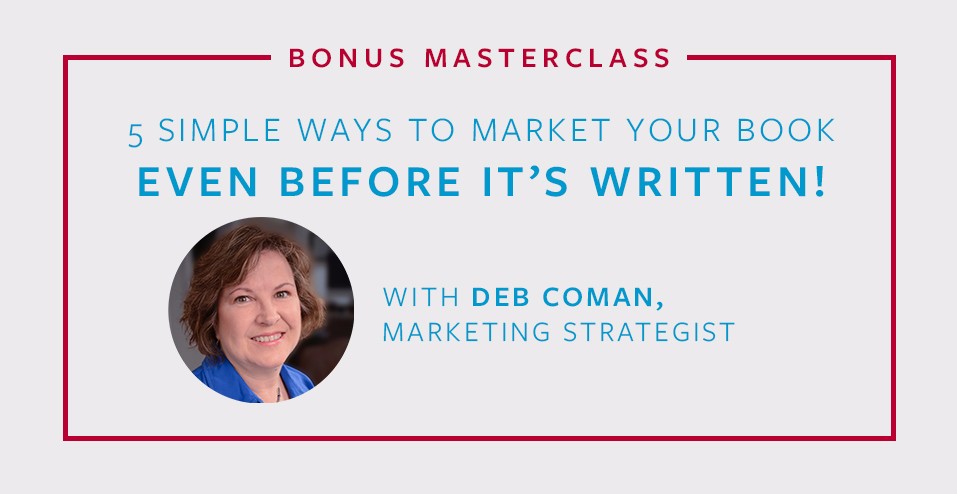 Smart marketing = generating buzz about your book
before you publish it (a $99 value)!
Deb Coman is an expert content marketing and social media strategist who's been nurturing many of our current Cover to Cover authors. In this video masterclass, Deb generously shares some simple steps for getting visible as an author and building a platform, even if you haven't finished writing yet!
More Reasons to Join

At this point, you're probably feeling pretty excited, knowing that Cover to Cover has all the tools, support, and strategies you need to finally write that book that will change so many lives. (I can feel it―and I'm excited for you!) But you're probably also having some doubts, asking,
"Is this the right course for me?"
Don't worry. I totally get it. A course like this is a big commitment! So, let me share a little bit more to address your questions and help you know for sure that you're in the right place.
This course is perfect for you if you are:
An entrepreneur, coach, healer, thought leader, activist, or revolutionary who has a powerful message to share in an inspirational, spiritual, personal development, self-help, or how-to book.
A novice or seasoned writer. No matter what your experience level, this course will take you through my entire book creation process from idea to finished manuscript so you can share your book with the world―with lots of juicy tidbits to uplevel your writing practice along the way.
Building your expert status. Nothing says "expert" like a powerful, well-written book.
Motivated. You want to get your book done the right way the first time, so you can start building your business and changing lives―and you're willing to take a deep dive and learn what you need to know to make that happen.
---
This course is NOT for you if you are:
Writing fiction, poetry, historical, or essay-style nonfiction. I love all those genres, but this course is focused on writing an instructional or results-oriented book.
Writing a straight-up memoir. Again, this course is centered around books that intend to create an outcome for readers. If you are simply telling your story, without any teaching elements or reflection, there are other resources that will serve you better. (On the other hand, if you want to use your story to help readers learn from your experience, this course is perfect for you!)
Looking for a speed-writing course. I don't make promises about timelines because this course is about quality, not speed. I'd rather see you engage with this process and produce a truly great book than slap something together just to say it's done. If you're looking for shortcuts, a different course may be a better option for you.
Not a self-starter. This is a self-directed course. You'll get a TON of support in the videos, worksheets, and Q&A call recordings. But in the end, it's up to you to hold yourself accountable to your vision and do the work to write your book. #IBelieveInYou
Convinced you already know how to write a world-changing book. If you already know everything you need to create an amazing book from concept to finished manuscript, go out there and rock it. Otherwise, come on board!
More Cover to Cover FAQ
Q: How is this course different from other writing courses?
This isn't a one-size-fits-all formula. In this course, I'll not only share my secrets for creating a book that changes lives, I'll teach you to think, feel, and create like an inspired writer! In each module of this course, we will create a solid structure around your writing that's perfectly tailored to your content. Plus, I'll teach you to ask powerful questions and assess your own writing and content in a way that creates results for you and your readers.
Q: How long will it take me to finish the course (and my book)?

That depends on your personalized writing practice (which we'll set up together in Module 1), and how much time and energy you can devote every week to writing. I recommend working with no more than one module per week, so you have time to get totally connected to your material and implement everything you've learned. Some modules―like Module 3, where we create your first draft―take a bit longer.
Again, this is NOT a speed-writing course. Your book is an asset that will serve you and your business for years―even decades―to come, but if you rush through the process or skip vital steps, your book will suffer.
Q: How do you recommend I engage with the course?
I recommend listening to one module at a time, then working with the practices in that module before moving on to the next. You can play the modules while you work, or separate your viewing/listening time from your writing time so you can sit with what you're learning before applying it. I also suggest that you print all the worksheets for the module you're working on, so you can use them to take notes as you watch the videos. You may also choose to keep a separate journal or notebook for "book stuff" as you go through the course, so you can keep track of ideas as they come to you.
This course is a process, not a one-size-fits-all formula. So in the end, it's all about what works for you. Many of the writers in the course like to peek ahead at what's coming up―and that's great, just try not to skip over any parts of the process!

Q: Do you offer any refunds or guarantees?
Absolutely! If you implement everything I teach you in the first 3 modules, and still don't feel like you're totally equipped to write your world-changing book, you can e-mail me within 30 days of purchase for a full refund.
Q: For how long do I have access to this course?
Forever! Once you're enrolled in Cover to Cover, you're a HeartWriter for life, and you'll be able to access the program for as long as it exists. You'll also receive unlimited access to any updates and additions I make to the course.
Q: How is the course content delivered?
Most of the course content is delivered via video. You can watch and follow along, or listen to just the audio when you're on the go. There are plenty of fun checklists, quizzes, and worksheets to help you engage with your process in an even deeper way, and guided meditations to help you overcome common blocks with grace. The Q&A call recordings are in audio-only format.
Q: Why should I take this course? Can't I learn to write my book from free online sources or books?
Sure! But, um … how's that been working out for you?
If you're here, I'm guessing it's because you haven't found the help you need to write your book amongst those free resources. More, you haven't found the support you need to keep going when the going gets tough.
I'll be honest with you: you CAN do this on your own, if you truly want to. I learned my craft in exactly that way―through research, repetition, and trial and error. However, that process also came with a ton of stumbling blocks, stuck places, and dead ends, because I didn't know what I didn't know. It also took me ten years.
If you have that kind of time and energy to devote to learning the craft of book creation, great! There's no substitute for truly organic learning. But if you want to get your world-changing book out there and in the hands of the readers who need it, you need the writer-tested process in this course.
Q: This course would be a big investment for me. Is it really worth the price?
What is it worth to you to have your book in hand?
Our clients have leveraged their books to create:
Mega visibility for their brands and their work
Paying clients already familiar with their work through their books
Signature keynotes, workshops, and retreats
Virtual and in-person courses
And more!
What would it be worth to you, your brand, and your expert status to have a well-written, effective, world-changing book out there? What doors would that book open? What opportunities would open for you?

This course is an investment in you, your brand, your ideas, and your future success. And since you'll have lifetime access, you can refer to it again and again.
I think that's worth $197, don't you?
My Promise to You
I promise that, if you complete this course and follow everything I teach you in these 8 modules, you WILL have a fantastic book to share with the world.
I promise that, if you follow what I teach you in this course, you will begin to think, feel, and create like an inspired writer, even if you've never written before.
I promise that, if you engage with the fantastic resources I've provided in this course package―including our library of past Q&A calls―you WILL feel beautifully supported as you tackle every stage of your book creation process, and you WILL get the help you need to move past any challenges.
So, are you ready to sit in the author's seat and say "yes" to your world-changing book?
Still have questions about Cover to Cover?
I'm here to help!
Just e-mail your questions, comments, or concerns to [email protected] and we'll get back to you within 24 hours.